Wed 24 Dec 2008
I can always count on someone to take the geeky analytical ruler and apply it to anything, including the inflation present in the gifts described in the 12 days of Christmas. From Agora Financial's 5 Min. Forecast:
If you were romantic fool enough to try to buy your true love all 78 gifts in the ?12 days of Christmas?? you?d be shelling out $21,080 this year ? an 8% increase over last.
Mostly, you can blame these fatties: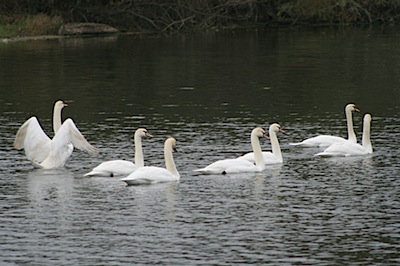 The cost of ?seven swans a swimming? leapt 33% to a whopping $5,600 in 2008.
The swan surge, says PNC, the bank responsible for this annual holiday cheer, is a matter of their seasonal availability. Factor out the price of swans and ?core? 12 Days prices are up a scant 1.1% from 2007.
The cost of three gifts actually fell: French hens dropped 33%; geese are down 30%; and the coveted ?5 golden rings? are 11% cheaper in light of uber-aggressive holiday discounts on luxury goods.